Build Your Own Audio Package
Loading Price
From $450.00
To $1,250.00
Package Includes
Package Includes:
• Accessories
• Custom technology set-up/removal service
• On-call tech support

Design an audio solution that's custom-tailored to your event needs. This package includes a house sound system and allows you to choose up to four audio products. Simply click "customize and add to cart" to begin creating your specialized meeting experience. 
Audio products available include options for:
Wired Audio Connection for Your Laptop/Phone
Wired Microphone at Podium
Wired Microphone with Table Stand
Wired Microphone with Floor Stand
Wireless Handheld Microphone
Wireless Lavaliere Microphone
VIP Gooseneck Microphone with Mute Button
Licensed Background Music
*This package includes a house sound system, appropriate for the room, and required accessories to operate your selected audio products.
*We recommend a microphone be utilized when your audience grows to above 40 participants.
*Onsite support is available on call throughout your event.
*Your package will be set and tested one hour prior to your meeting start time.
*If you need more than four audio products for your event, please call 888-595-0607, or click on the orange talk bubble to chat with a representative during office hours, 9a-5p CST, Monday-Friday.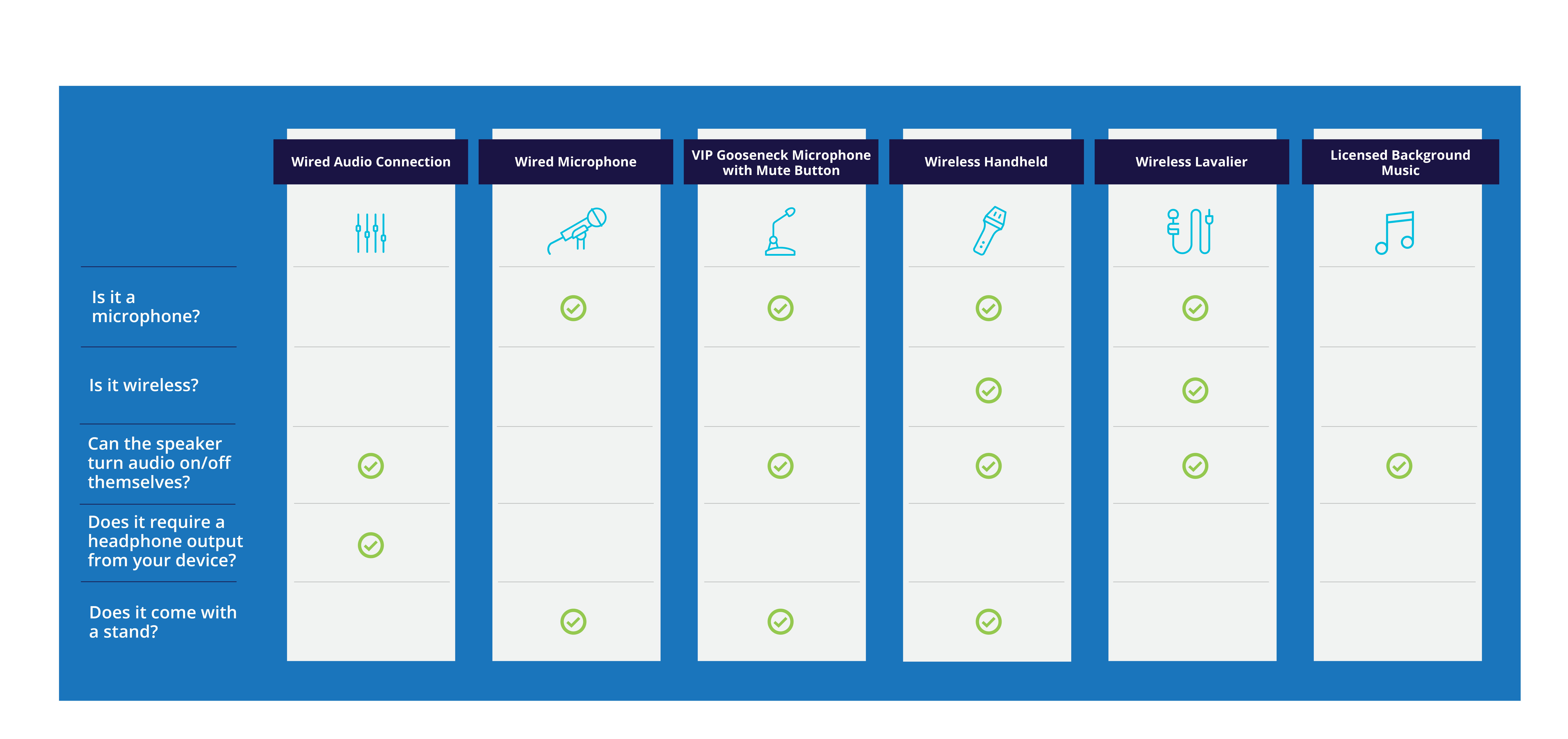 More Information

| | |
| --- | --- |
| SKU | P383 |
| Event Type | In-person event without remote participants, Hybrid event with in-person and remote participants |
| Show In Production Show | No |
| Power Drops | No |